We believe in a fresher world.
We think sanitizer can get the job done, all while being gentle on your hands, nose, and the earth.
Being human means being gentle - understanding, compassionate, empathetic - and your sanitizer should be no different.
That's why we set out to create the best feeling, best smelling hand sanitizer that can redefine what it means to live a fresher and healthier lifestyle. We believe hygiene shouldn't be a necessity or chore, but bring excitement and joy. A lifestyle that cherishes high quality, good health, and a clean environment - it all starts with your hands.
An all around, better feeling, better smelling sanitizing experience.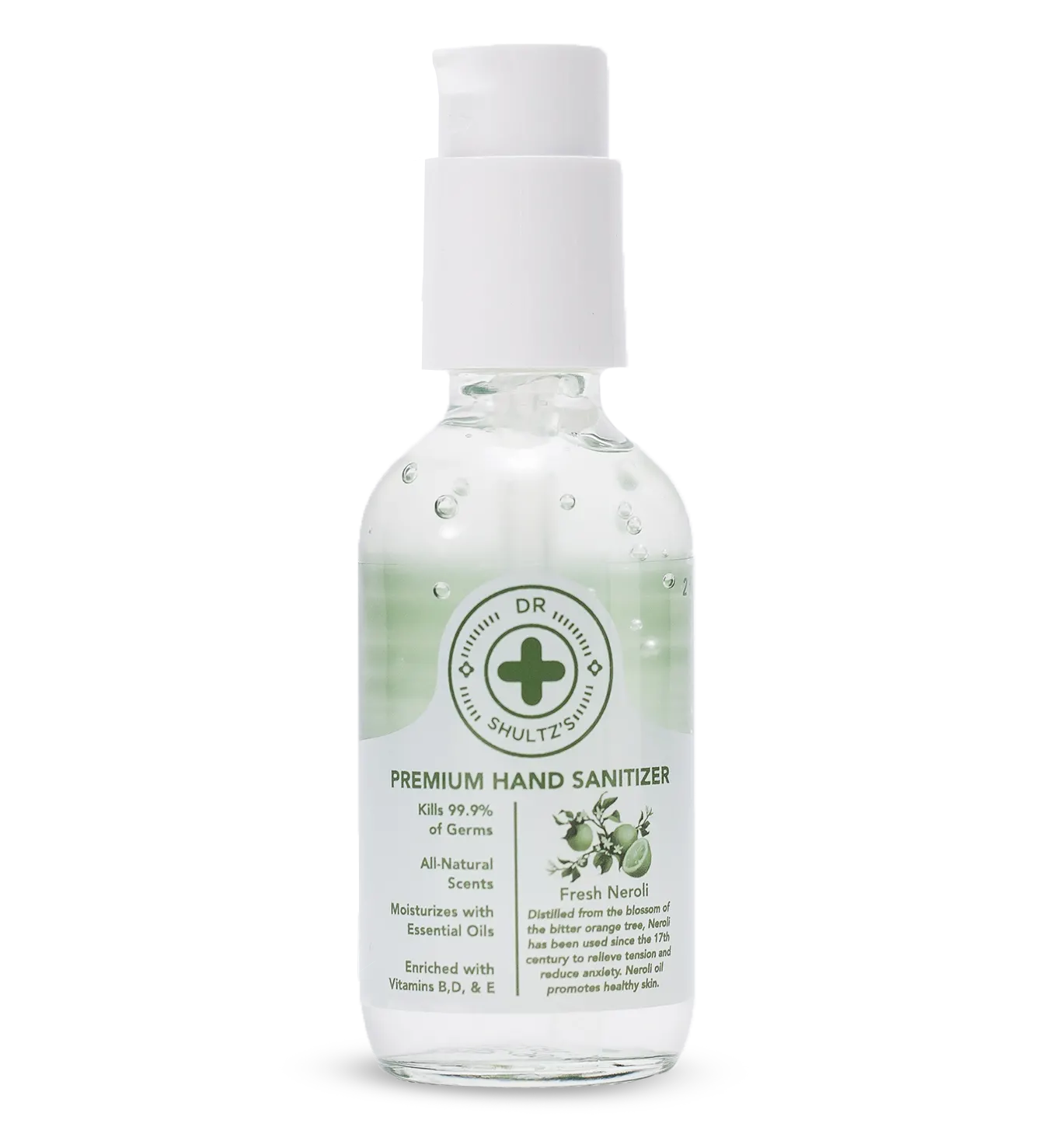 Never too much, never too little. Our treatment delivers the perfect amount you're looking for every time. Twist, pump-pump, Lock. Hassle-free clean.
---
Organic Essential Oils and Aloe Vera
Sooth the skin and repair after the alcohol has done its job leaving hand Soft & Silky, not Dry & Sticky™
---
Loaded with the best vitamins for your skin. These vitamins reduce inflammation and promote skin regeneration.
---
Aromatherapy provided by natural essential oils. No synthetic fragrances. No paraben.
---
Life is out in the open, waiting for us to take it. Even a trip to the grocery store or work has us interacting. Go-getters can't get held back by lousy sanitizer.
We saw the need for a more- natural, modern hand sanitizer that wasn't just a sanitizer but a medium for an overall lifestyle of cleanliness. A gentle sanitizer that gets the job done, but your hands Soft & Silky, not Dry & Sticky™.
Gentle to the skin, but also gentle to the earth. Packaged in an eco friendly glass bottle. #thefreshlife
Meet The Doc and his alter-ego, The Germ.
Dr.Shultz was a clean freak about germs. But there was an issue – low quality alcohols, ingredients, and chemical aromas in regular hand sanitizer would irritate his hands.
He stopped using it completely and grew dirty, becoming an unpleasantly un-fresh version of himself.
We're a team of highly-dedicated entrepreneurs whose goal is to produce everyday products that make people's lives better. Our journey started at a friend's art show in Cleveland in 2017.
There was generic brand sanitizer set on counters and tables, and we used it over and over as we shook hands. By the end of the night our hands and moods were destroyed from the harsh alcohol levels, extra chemicals, and head-ace fragrances.
We realized how important hygiene is to your mood
After months of buying 50+ brands to no avail on the perfect formula - we turned to dermal testing chemists and aromatherapy specialists to make it.
After over a year of product development, we got our initial funding through kickstarter in 2018 with all 5-star ratings.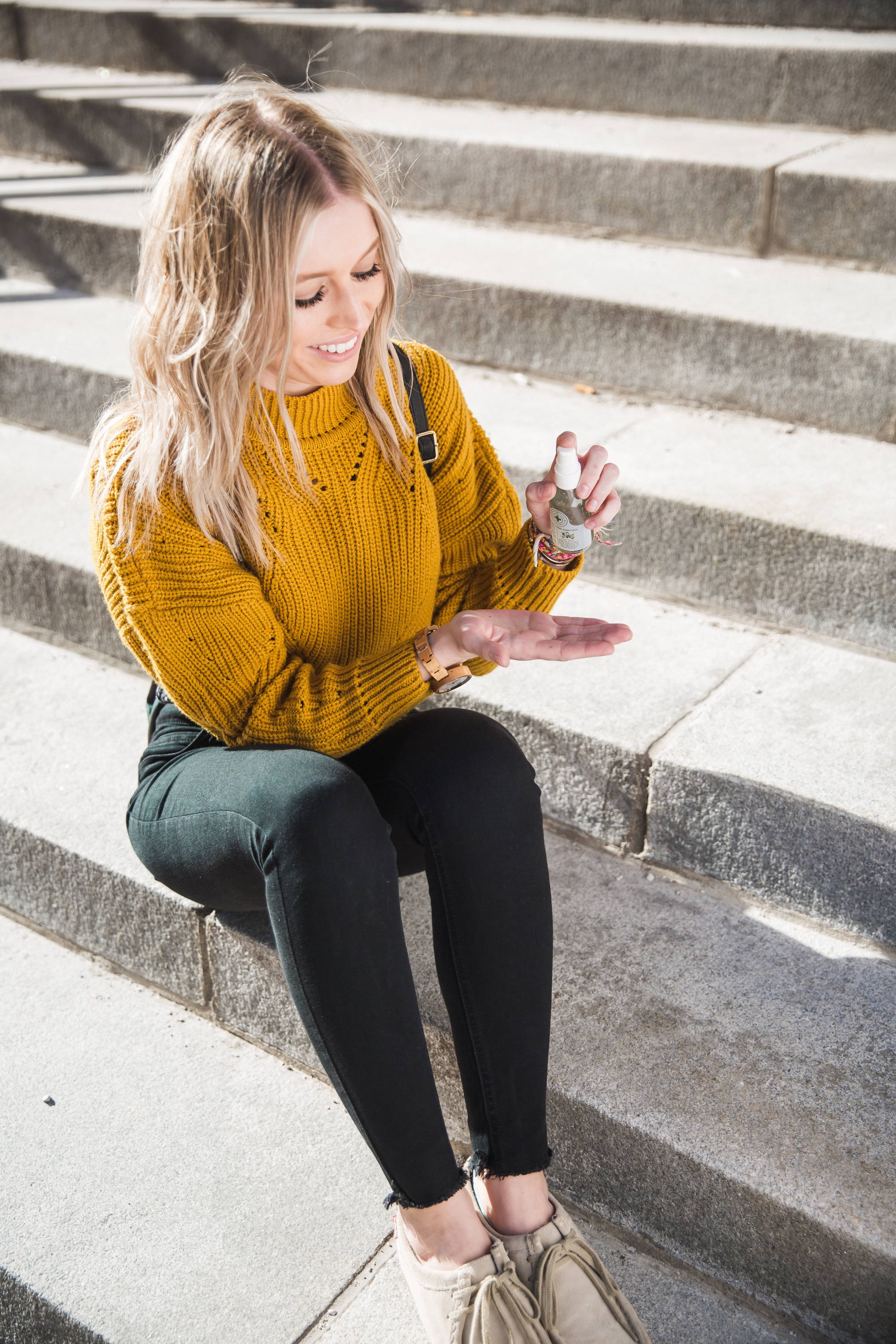 Dr. Shultz represents the team of doctors, pharmacists, and chemists whom came together to design the secret formula. The doc embodies our company's values and our deeply rooted mission to create a cleaner, fresher world.
+ Where is Dr. Shultz Premium Hand Sanitizer made?
We manufacture in the USA using only the highest quality ingredients you can trust on your hands.
+ Is Doc Shultz FDA approved?
Dr.Shultz manufacturings in an FDA regulated facility using our FDA regulated sanitizer base and all natural oils to enhance our formula. We have passed all necessary testing outlined by FDA's CFR for OTC drug products.
+ Are your products safe for sensitive skin?
If you are sensitive to beauty products, we recommend testing the product on your skin. We have learned from our customers that even those with the most sensitive skin can enjoy our sanitizer.
+ Do you test on animals?
No! The Shultz teams loves four legged furry friends.
+ Is Doc Shultz Formula Natural?
No! The Shultz teams loves four legged furry friends. All of our products are cruelty-free.
+ Do you offer wholesale?
Yes, You can find Shultz in over 100 independent and chain retailers, boutiques, gyms, and salons. Interested in carrying our products? Email wholesale@docshultz.com.